Origin of Non-wasting Series:
The condition of the wood grain is not perfect, but the sound is absolutely no problem. In order not to waste precious materials, we published the ~ Non-Wasting Series ~ Macaron Color version.
This series of kalimbas are made of Ash, Stout Camphor, Taiwan Cypress, etc.
The original price is NT$2850(wood) + NT$1800(PVD Keys Set) = NT$4650.
Now the price is ONLY NT$2850.
**NOTICE**
We do not accept customers choose particular wood because it is random. We did not choose certain wood to be painted in certain color.
You can choose the color of the kalimba keys (Rose gold, Colorful, Navy Blue, Jet Blck)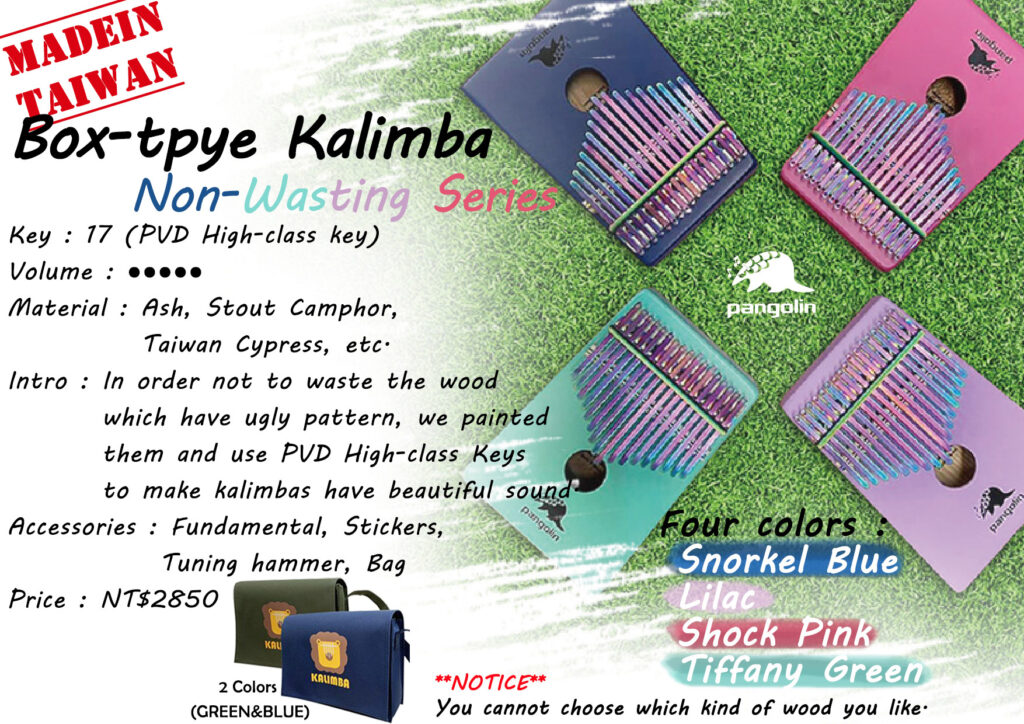 Maybe you will be interested in: